IP Protection in the Philippines Pharmaceutical Industry
By: South-East Asia IPR SME Helpdesk
The pharmaceutical industry in the Philippines
The Philippines is a major EU trade partner in South-East Asia. In this bilateral relationship, pharmaceuticals will play a growing role as a high-growth sector. In coming years, increasing population affluence and government healthcare initiatives will bolster pharmaceutical consumption in a population which already spends 46% of its out-of-pocket medical expenses[1]. Over the period 2010-2015, some predictions put Philippine out-of-pocket pharmaceutical expenditures as having risen from US$ 664 million to US$ 3.46 billion. Overall healthcare expenditures are predicted to grow at 11.2% annually and reach US$ 38.6 billion by 2023. Many of these sales will take place in retail chain pharmacies—the current dominant drug sales venue—and hospitals which are to be revamped under new government healthcare initiatives. The Philippines is unique in that its largest market players are local firms which maintain their market share through aggressive marketing and generics production.
Many multinational pharmaceutical companies operating in the Philippines prefer to manufacture drugs abroad and import them into the Philippines to avoid the high energy costs associated with domestic production. Even so, patenting, packaging, marketing, and selling drugs in the Philippines still carry enormous IP risks which must be addressed to prevent manufacture and sale of fakes by local competitors. Packaging and advertising which promote strong consumer trust and loyalty will prove especially valuable as Filipinos become increasingly accepting of generic drugs and brand name drugs face pressure to justify their high prices.
Some of the key laws addressing pharmaceuticals in the Philippines are the:
Foods, Drugs, Medical Devices and Cosmetics Act
Generics Act
Act Prohibiting Counterfeit Drugs
Consumers Act
Reproductive Health Law
Philippine drug monitoring agencies
Food and drug regulation is written into the Philippine constitution. Taking the lead in the enforcement of food and drug regulations is the Food and Drug Administration of the Philippines (or the FDA), specifically the CDRR (Center for Drug Regulation and Research). The FDA's rules require pharmaceutical firms to secure from the FDA a license to operate (LTO) before engaging in commercial activity. Such applications usually take one or two months to complete.
Independent of any IP protection, pharmaceuticals must be registered with the FDA before they can be commercially exploited. The requirements for registration include the following:
Information about the relevant LTOs
Certificates of Agreement between the manufacturer and the Filipino distributor or importer;
Certificates of Analysis and Specifications for the raw materials used in the drugs and information on the manufacturing process;
Information about the drug's dosage and stability;
Labelling materials; and
Product samples, including English-language labels with the drug's brand name and generic names, as well as other information
 Key types of IP for the pharmaceutical sector
There are two key concepts to understand the Philippines' drug IP regulatory regime: first, the Philippines is a first-to-file system. This system is observed and entails that whichever firm applies for rights over any given intellectual property, if not successfully contested, is most likely to secure the registration of the rights. Second, in the Philippines, registration is required to enforce rights, except in cases of copyrights and well-known marks. In some other jurisdictions (such as the EU), IP can be protected even when it has not yet been registered. Due to limited resources and exposure of the judiciary to IP cases, they also rely on IP registration to determine the rights protected. The most important types of IP for pharmaceutical companies are:
Patents: patents protect a variety of critical parts of the pharmaceutical production process, most importantly the actual chemical formulations used within the drugs.
Trade marks: trade marks are critical because trade marks and service marks are the signs and logos which define your brand.
Trade secrets: trade secrets are confidential, jealously guarded information regarding the special production techniques, product sources, etc. that allow your company to maintain a competitive edge.
Copyright and industrial design: these two are key parts of protecting rights to a sole production of a drug's packaging and are therefore key in preventing counterfeiting.
 Protecting patents: the lion's share of pharmaceutical IP
Patenting drug formulations allows for companies to have protected periods during which they alone may exploit the drug in order to recoup some of the heavy investments they put into developing the drug. Patents can also be used to protect technology which is critical for producing drugs quickly or cheaply. For more information on registering patents in the Philippines, see our South-East Asia IPR Basics Series article Patents in the Philippines. Note that patents can only protect technical solutions to problems in any field of human activity and that involve an inventive step and are industrially applicable.
Applying for a patent is a long process which on the average takes up to five years
In general, a patent will allow you to fully exploit the invention and allow you to prevent any other party from making, using, selling, or importing the product without your permission. Patent infringement actions can be pursued through administrative actions before the Bureau of Legal Affairs of the IPO or through civil actions before the courts. In case of repeat infringement, a criminal action may be filed in case of repeat infringement, i.e., against someone previously found in a final judgment to be infringing a patent who subsequently infringes again the same patent. To pursue and prove patent infringement, it is necessary to provide a comparison of the allegedly infringing item, method, or process with each claim (statement defining the composition or utility of the invention) found on your patent and not with the original product) and show that the allegedly infringing item, method, process falls within the scope of the claims
The major exception to exclusive rights granted by patents is the so-called "Bolar exception", which is expressly provided in the Philippine IP Code. Under this exception, competitors are allowed to produce and import small amounts of your patented drugs for the exclusive, non-commercial purpose of researching how to produce them. They cannot sell the drugs, but they can study how to produce the drugs in order to prepare for when the drug patents expire and generics can be legally produced. Additionally, patent rights are "exhausted" when any individual drug is first legally sold in the Philippines or abroad. As such, the patent owner holds no power to control the resale or redistribution of the particular, individual drugs which have already been sold to another party via a legal transaction.
Trade marks
In the Philippine pharmaceutical sector, these are especially important. Filipinos are becoming increasingly accepting of generic drugs, but in general consumer trust in (and, concomitantly, demand for) branded drugs is higher than that of generic drugs. Trade marks can cover a variety of shapes, colors, and words—Viagra's combination of unique shape and blue color is a prime example of distinguishing traits which can be protected with trade marks. Pharmaceutical trade marks are subject to examinations like any other trade marks.
Once trade marks have been registered, you should always take the extra step of informing customs of your ownership of the mark. Drugs can be impossible to differentiate from their external appearance alone, and customs officials have neither the time nor the manpower to run chemical tests on all imported drugs (nor should they!). As such, trade marks are a crucial part of enlisting custom officials' aid in your fight against counterfeits. Trade marks are very easily recognizable and easily distinguishable, especially for Filipino officials who often have at least a working knowledge of English. Registering these marks and informing customs of them will allow customs officers to take the initiative in checking for and seizing fakes. For more information, please see our article on Trade marks in the Philippines.
Anti-counterfeiting efforts should focus on online venues. Unlike other jurisdictions, the Philippines does not have a large problem with smaller, non-chain stores selling counterfeit drugs.
RELATED: IP Protection in the Philippines Automotive Industry
Trade secrets
For some information, the best way to protect it is simply to keep it under wraps. Trade secrets are not a good option for protecting the composition of drugs, as this information is better protected through patents and can be discovered by reverse engineering of a drug. Rather, trade secrets are more useful for protecting information concerning the methods of manufacture for a drug, ensuring that competitors will either be unable to produce the drug or will need to independently research how to produce the drug. For some biological agents, molecules are large and complex enough for even small changes in generation, collection, or refining to yield significant changes in molecular structure which in turn alter a drug's impact on the human body in medically significant ways. When dealing with drugs using these types of API (active pharmaceutical ingredients), maintaining production process secrecy is especially important. Philippine regulatory regimes for biosimilar drugs are still maturing, so maintaining secrecy around complex molecules found in biologics must rely to a large extent on trade secrets.
Trade secrets must be secret (must not be publicly revealed at any point), must be economically valuable, and must be actively protected in order to qualify for legal action against any party who reveals such secrets. Protecting trade secrets is best accomplished in the following ways:
An IP audit to determine which information is valuable and should be treated as a trade secret
NDA/NNN agreements and confidentiality clauses in employee contracts
Development of protocols for handling classified material and diligence in marking out those materials
Physical security at production plants and research labs, including preventing visitors or employees from taking pictures or videos of production processes
Industrial designs and copyright: protecting packaging
Industrial designs are a critical part of protecting a drug's packaging. Beyond the brand recognition offered by such designs, the function of the packaging—protecting a product from microbial growth or contamination—forms a key part of ensuring compliance with regulations and product safety.
While industrial designs provide stronger protection for packaging, copyright has its own advantages when it comes to ensuring that competitors or generic manufacturers cannot copy a brand's packaging. Copyright's main advantage is that it is created instantly, meaning that an SME immediately has protection over its packaging as soon as the packaging is created. Registration of a copyright for packaging with Philippine authorities, while not required to enforce a copyright, can make for stronger cases against infringers in court.
Before hitting the market in the Philippines, SMEs should be careful to avoid disclosing too much information about the appearance of their packaging. Maintaining secrecy around Philippines-specific packaging can help to set back counterfeiters by allowing authentic products to hit the shelves before the groundwork for counterfeiting can be laid.  This includes being proactive about protecting IP at trade fairs or trade shows—for more on this topic, see our own Helpdesk guide on protecting yourself at trade fairs.
For more information on protecting industrial designs and copyright, please see our guides to Industrial designs in the Philippines and Copyright in the Philippines.
Enforcement
In the Philippines, the Intellectual Property Office can hear complaints concerning IPR such as patents or industrial designs, which may result in the cancellation of registrations or denial of pending applications. In order to capitalize on this opportunity, SMEs operating in the Philippines should regularly review the Philippine IPO's electronic gazette in which it publishes new patents, industrial design certificates, etc. SMEs can otherwise go through other dispute resolution mechanisms, including customs seizures, to make immediate impacts on counterfeiters' supply chains or continue action via means not offered by the IPO. Before taking any enforcement action, SMEs are urged to always seek out professional legal advice. Mediation can also be a cost-efficient and quick method of settling IP disputes in a region with at times lacklustre bureaucracies and judicial processes.
Additional Information
For more information on Philippines IPR and how to best product your IPR against infringement, check out the guides available at our Helpdesk or contact one of our experts for free, tailored advice.
Relevant contacts
Intellectual Property Office of the Philippines
28 Upper McKinley Road, McKinley Hill Town Center
Fort Bonifacio, Taguig City 1634, Philippines
Web: http://www.ipophil.gov.ph/index.php/contact-us#sthash.zP4D8nWc.dpuf
[1] http://www.zuelligpharma.com/news/expanding-healthcare-access-philippines
About South-East Asia IPR SME Helpdesk
The South-East Asia IPR SME Helpdesk supports small and medium sized enterprises (SMEs) from European Union (EU) member states to protect and enforce their Intellectual Property Rights (IPR) in or relating to South-East Asian countries, through the provision of free information and services. The Helpdesk provides jargon-free, first-line, confidential advice on intellectual property and related issues, along with training events, materials and online resources. Individual SMEs and SME intermediaries can submit their IPR queries via email ([email protected]) and gain access to a panel of experts, in order to receive free and confidential first-line advice within 3 working days.
The South-East Asia IPR SME Helpdesk is co-funded by the European Union.
To learn more about the South-East Asia IPR SME Helpdesk and any aspect of intellectual property rights in South-East Asia, please visit our online portal at http://www.ipr-hub.eu/.
Dezan Shira & Associates provide business intelligence, due diligence, legal, tax and advisory services throughout the ASEAN and Asia. We maintain offices in Singapore, as well as Hanoi & Ho Chi Minh City, and maintain Alliance offices in Bangkok, Jakarta, Kuala Lumpur and Manila as well as throughout China, South-East Asia, India and Russia. For assistance with ASEAN investments into any of the featured countries, please contact us at [email protected] or visit us at www.dezshira.com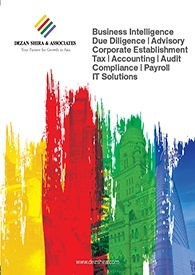 Dezan Shira & Associates Brochure
Dezan Shira & Associates is a pan-Asia, multi-disciplinary professional services firm, providing legal, tax and operational advisory to international corporate investors. Operational throughout China, ASEAN and India, our mission is to guide foreign companies through Asia's complex regulatory environment and assist them with all aspects of establishing, maintaining and growing their business operations in the region. This brochure provides an overview of the services and expertise Dezan Shira & Associates can provide.
---
An Introduction to Doing Business in ASEAN 2017
An Introduction to Doing Business in ASEAN 2017 introduces the fundamentals of investing in the 10-nation ASEAN bloc, concentrating on economics, trade, corporate establishment, and taxation. We also include the latest development news for each country, with the intent to provide an executive assessment of the varying component parts of ASEAN, assessing each member state and providing the most up-to-date economic and demographic data on each.
---
How to Set Up in the Philippines

In this issue of ASEAN Briefing magazine, we provide an introduction to the Philippines as well as analyze the various market entry options available for investors interested in expanding to the island nation. We also discuss the step-by-step process for setting up a business entity in the Philippines, highlighting the various statutory requirements for overseas investors. Finally, we explore the potential for Singapore to serve as a viable base to administer investors' Philippine operations.
link