Class Action Claims Certain Sephora Cosmetics Not as 'Clean' as Advertised
Sephora faces a proposed class action that alleges a number of cosmetic products tagged "Clean at Sephora" are loaded with synthetic ingredients, including some known to cause skin irritation or allergic reactions.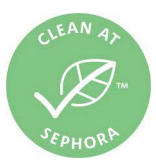 More specifically, the 11-page case out of New York contends that "a significant percentage" of the items bearing the "Clean at Sephora" seal contain ingredients "inconsistent with how consumers understand" the term "clean." The lawsuit says that as a result of Sephora's "false and misleading representations," certain items are more costly than similar products that are "represented in a non-misleading way." 
Want to stay in the loop on class actions that matter to you? Sign up for ClassAction.org's free weekly newsletter here. 
As the suit tells it, consumers' understanding of the term "clean" is consistent with its dictionary definition, a word describing something as "free from impurities, or unnecessary and harmful components, and pure." In the context of cosmetics, "clean" indicates that a product is made without synthetic chemicals or potentially harmful ingredients, the case argues. 
Per the suit, the "Clean at Sephora" initiative is marketed as a way for consumers to choose products the retailer has evaluated to be free from "specific ingredients that are known or suspected to be potentially harmful to human health and/or the environment." 
"Plaintiff read and relied on the 'Clean at Sephora' seal to believe the Product's ingredients were not synthetic nor connected to causing physical harm and irritation," the complaint reads, alleging the consumer, a Cleveland, New York resident, paid more for the cosmetics than she would have had she known the "clean" representations were off base. 
For instance, the suit points out, Sephora's Saie Mascara 101 contains "numerous synthetic ingredients, several of which have been reported to cause possible harms." Per the complaint, the mascara's predominant ingredient is a compound of glycerol and stearic acid that's manufactured via a chemical reaction and sourced as a bioproduct in biodiesel production. 
The product also contains cetyl alcohol, a synthetic substance that can be irritating for those with sensitive skin, the case adds. According to the filing, the Cosmetic Ingredient Review Expert Panel and FDA consider cetyl alcohol safe for use in cosmetics, but "numerous dermatologists" believe it can be irritating for some users given that it alters the skin's lipid bilayer. 
Another ingredient, glyceryl caprylate, is similarly not "clean" in that it is used as an agricultural pesticide to protect crops from mites and fungi, the case says. Another, phenethyl alcohol, a preservative and fragrance agent, "has never been assessed for safety," but "reports based on animal studies" show it can irritate skin at low doses, while moderate doses "have a detrimental impact on the brain, nervous and reproductive system," the lawsuit states. 
Sodium benzoate, another ingredient in the Saie Mascara 101, has been declared by the FDA as "safe," but "numerous sources" have highlighted the ease with which it converts to benzene, a known carcinogen, the case relays. 
The lawsuit looks to cover consumers in New York, Texas, North Dakota, Wyoming, Idaho, Alaska, Iowa, West Virginia, North Carolina and Utah who bought any "Clean at Sephora" products during the applicable statute of limitations period. 
Get class action lawsuit news sent to your inbox – sign up for ClassAction.org's free weekly newsletter here. 

link