7 Best Eyebrow Pencils For Perfectly Defined Brows
If you're looking to achieve perfectly defined brows, you need the right tools. Using eyebrow pencils is a great way to fill in sparse areas, create clean lines, and get your desired shape. Having well-groomed and defined eyebrows can be a stunning way to frame your face, giving it more definition and enhancing your features.
Whether you're new to the world of makeup or a seasoned pro, having a trusty pencil to fill in your brows is essential. We reached out to beauty experts and professional makeup artists for filling and shaping tips. We also rounded up seven affordable and tried-and-true eyebrow pencils that can help you create a defined, precise look without breaking the bank.
7 Best Eyebrow Pencils
Read on for more information about these powerful beauty tools, and for suggestions and insight from professional MUAs Mandie Brice and Margina Dennis. Before we get into the best pencils, Dennis says to always remember that "less is more" when comes to brows, and that using a "thinner, harder pencil will give you more control."
The 25 Best Mother's Day Gift Ideas
1. Anastasia Beverly Hills Brow Wiz ($25)
This retractable, slim and sleek pencil comes in 12 different shades, so it won't be hard to find the right color for your brows! According to the celeb-fave brand, this product is made with a unique wax formula that blends together a brow color and wax. This, as its website notes, helps provide "high color payoff," and you can use it to create natural-looking texture.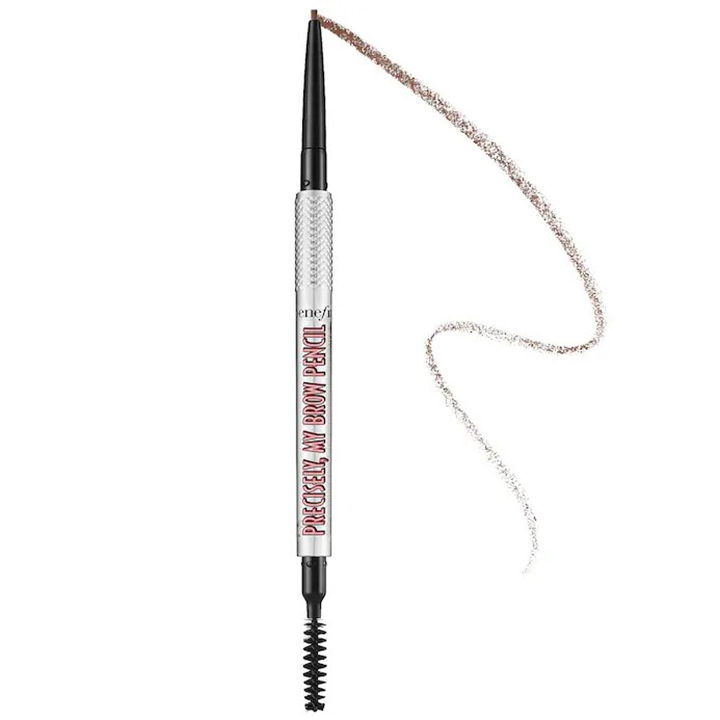 2. Benefit Cosmetics Precisely, My Brow Pencil ($25)
If you're looking for a brow pencil that is made to replicate hair and is easy to use for delicate strokes, look no further! This product features a "twist-up, non-sharpen tip" for a closer, more precise application and is also from a beloved, trusted brand that you can snag during your next Sephora trip.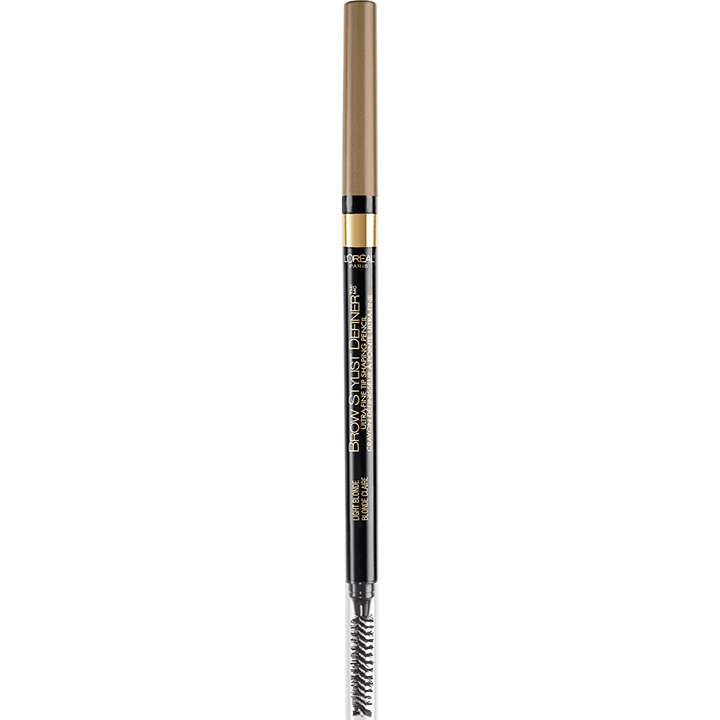 3. Maybelline New York Brow Ultra Slim Defining Eyebrow Pencil ($8.99)
There's no denying the satisfaction that comes with an incredible drugstore makeup find. That's why we're more than thrilled with this eyebrow pencil that is not only under $10 at many stores, but also made with a smooth formula, as Maybelline notes, that can glide across your brows without any dreaded color streaks. Plus, its strong build means there won't be any pencil breakage.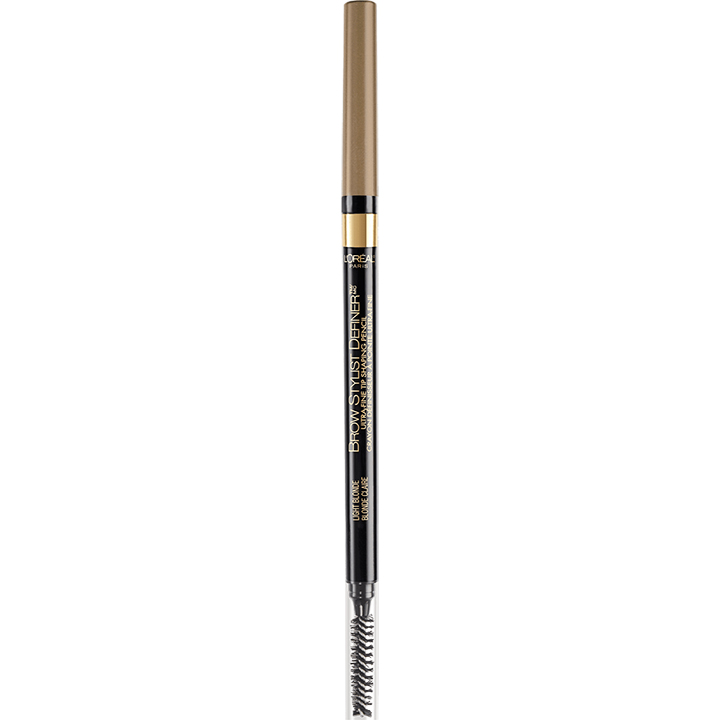 4. L'Oreal Paris Brow Stylist Definer Waterproof Eyebrow Pencil ($9.49)
Another key element of a great eyebrow pencil to look out for, makeup artists tell us, is if it is waterproof. Whether you're hitting the pool this summer and want your makeup to last or you just want your bold brows to stay put in a humid enviornment, this pencil can do the trick! This fellow drugstore find is made with an ultra-fine tip for sparse areas or gaps. It also has an essential spoolie brush to strengthen your shape.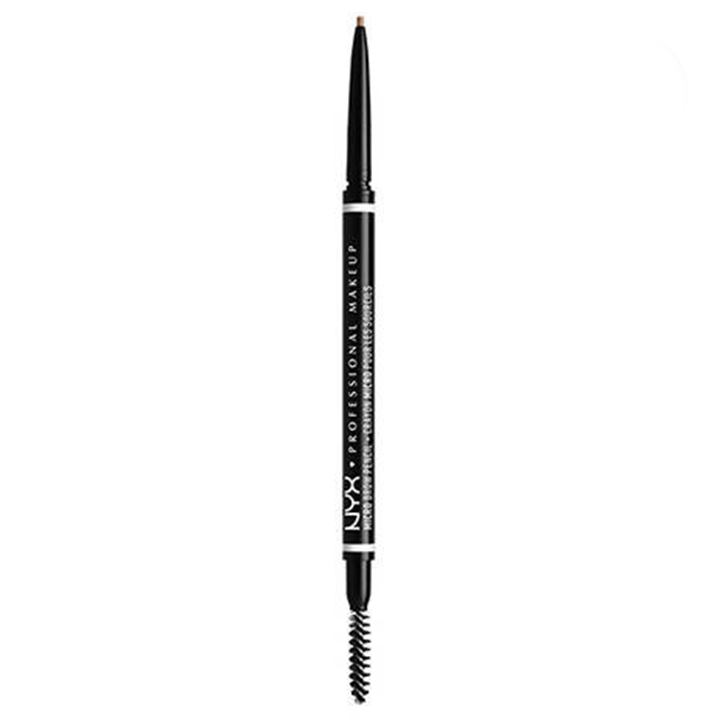 5. NYX Professional Makeup Micro Brow Pencil ($11)
Using a creamy eyebrow product can also help prevent any dryness or flakiness from ruining your look, and this pencil has a highly-pigmented formula that is also very smooth! As a bonus, there are also 12 shades to choose from and its very skinny tip can easily help define your arches. 
6. Hourglass Arch Brow Sculpting Pencil ($37)
If you like to use a variety of product types to fill in your brows, like powder and wax, this one pencil combines both of these elements! Its unique and buildable formula, as Hourglass notes on its site, is paired with a triangular-shaped tip. This means that sculpting with broad strokes while using the flat edge of the pencil is easy, and you can then fill in with fine lines using the pointed tip!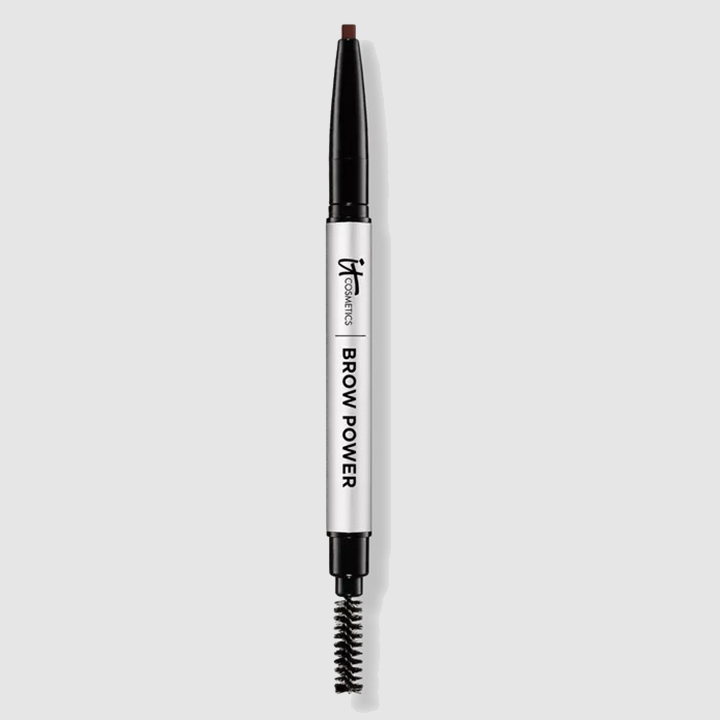 8. IT Cosmetics Brow Power Universal Eyebrow Pencil ($26)
If getting a non-comedogenic pencil is important to you, this one was developed with dermatologists' insight, as IT Cosmetics notes, so pore-clogging will be instantly prevented! Creating natural-looking brows is easy with its supple formula, and it is also made with biotin, a vital B vitamin for hair health. Your brows won't only look defined and bold with the help of the pencil's tip shape, as they can also benefit from this nutrient, health-wise.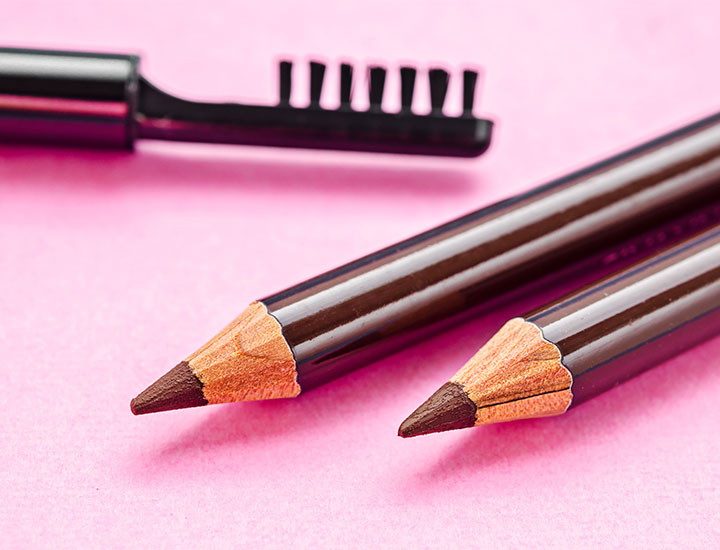 Shutterstock
Additional Eyebrow-Filling Pro Tips 
Overall, while having the best eyebrow pencils to use is vital for defining your brows, your application technique is just as important. Eyebrows are "actually more science than art," Brice says, and if you want a natural look, she suggests "using geometry to find where specific points are," and to then fill them in. You can use a pencil to "hold against your nose straight up, and that's where the inside of your brows should go," she explains.
Next, Brice instructs tilting the pencil "toward your ear at a 45 degree angle, and you can find where the tail of the brow should end." If you go through the center of your eye, this is where the "point should be where the brow angles down," she adds.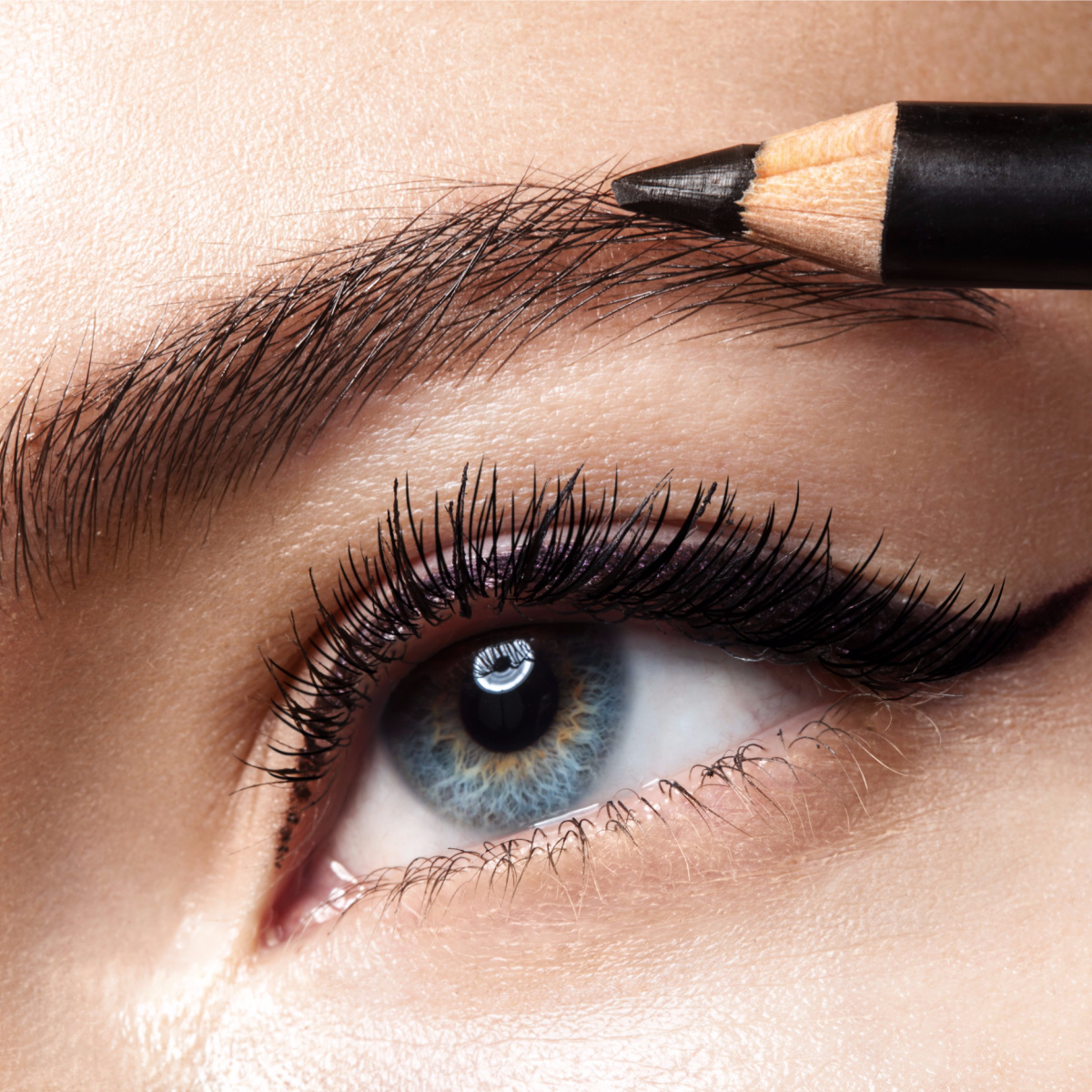 Shutterstock
As Dennis stresses that using a firm pencil is key for a more precise application, she suggests putting a softer pencil "in the freezer for five minutes before use" to make it firmer.
Another general tip Brice offers is to use a shade lighter than you think you need, or one that is lighter than your hair. "I often see people whose brows are so dark because they use such a dark pencil, and it is the focal point of their face," she concludes. The more you know! 

link